ALPUJARRAS Inmobiliaria Real estate
SOLAR URBANO EN VENTA EN LAS ALPUJARRAS
URBAN BUILDING PLOT FOR SALE IN THE ALPUJARRAS VALLEY
El clima agradable - tranquilidad - la properiedad esta característica en una posición estratégica maravillosa, teniendo visiónes panorámicas sobre el valle de Las Alpujarras.
Pleasant climate - tranquillity - this property is on a wonderful strategic position, having panoramic views over the Alpujarras valley.
Se vende solar urbano con 450 m2 en Mecina Bombarón (Alpujarra alta, Parque Natural de Sierra Nevada, Granada). Espléndidas vistas, orientación sur, muy cercano al ayuntamiento y escuelas, pero a la vez tranquilo y retirado del ruido de la carretera. Tenemos los planos de como quedaréa ubicada la casa en el solar a falta de visar por el Colegio de Arquitectura. Así como una panorámica visual que ubica la casa en el solar desde varias posiciones.

Con el solar se regalan tres parcelas rústicas para cultivo de hortalizas:
› 2400 m2 y 10 olivos centenarios.
› Dos bancales de unos 800 m2 y unas espléndidas vistas al río.
› Pequeña bancales junto a la segunda con aproximadamente 125 m2.
Todas de regadío y con agua abundante de tanda de la acequia baja.
Urban building plot for sale of 450 m2 / 539 square yards in Mecina Bombarón (high Alpujarra, Natural Park of Sierra Nevada, Granada). Splendid views, south facing, close to the town hall and schools, yet quiet and withdrawn from road noise. The urban building plot will remain free of direct building as decide by the College of Architecture. Panoramic views are to be enjoyed on site from various positions.

There are three rural plots for growing vegetables;
› One with 2400 m2 and 10 olive trees.
› One with 2 terraces of 800 m2 and wonderful views of the river.
› And a small plot adjacent the above mentioned, being approximately 125 m2.
All plots are irrigated via narrow water channels.

La propiedad se vende para 35000 (100 euros / m2) Euros
The property is for sale at 35000 (100 euros / m2) Euros
Conversion rate calculation
E-mail: inmobiliaria real estate (Mecina Bombarón)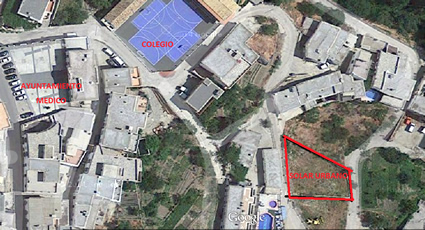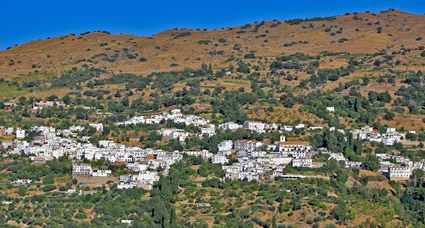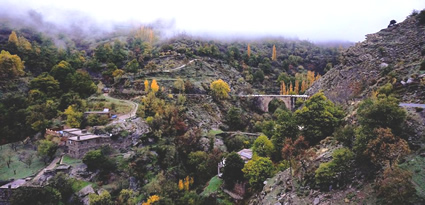 Email | Objetivo Ojective | PeticiSón Request | Disclaimers |

Alpujarras info tu página de inicio Make Alpujarras info your homepage

Copyright © 2003 ALPUJARRAS INFO Todos los derechos reservados All rights reserved

<